Judy Iola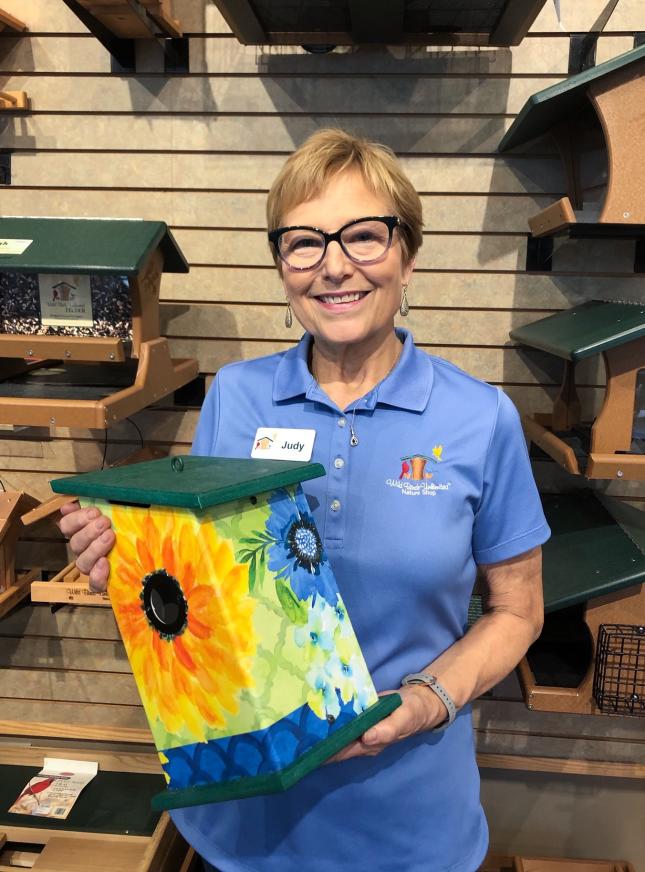 Judy's happy place has always been in nature! Growing up her family began a tradition of backyard bird feeding and gardening. Judy continued the tradition with her own children, Sam and Aaron. When young they loved hiking, bird watching, gardening, kayaking and camping in Oklahoma's many trails, parks and lakes. Judy continues to enjoy kayaking to this day. She feels it is a perfect time to bird watch from a different perspective. Judy and her family also travel to at least one National Park a year, always with their binoculars!
Over the years, Judy has taken several gardening and landscaping classes. Creating an enticing habitat for the birds has been a keen interest for her. She is planning on completing the training for her Master Gardener Certification in 2020. Always a fish hobbyist, she enjoys her 120-gallon aquarium with South American cichlids. In addition, she has built ponds in the backyards of several of her homes. The birds love the sound of moving water and the opportunities to play and bathe! The pond is also home to many croaking frogs at night, which create the classic sound of summer!
For 35 years Judy was a Speech-Language Pathologist, serving children aged pre-school thru high school. She served children with special needs in schools, clinics, as well as her own private practice. She often took the opportunity to blend both of her passions, speech therapy and nature by developing curriculum with outdoor themes!
Following retirement in 2018, Judy had more time to spend in her yard with her dogs and chickens while observing the birds. So when asked to join the Lovers Lane WBU she jumped at the opportunity! She had already been an avid customer of Wild Birds Unlimited on Lovers Lane for nearly 20 years and now she is delighted to be part of the staff too! David, Rel, Brad, Steve, and Ken provide invaluable education about birds, their foods, feeders, homes, birdbaths and bird behaviors. She really enjoys picking up new bird info from the staff every day. In the future, Judy hopes to develop hands-on workshops for kids, to develop a life-long interest in birds, just as she experienced when she was young!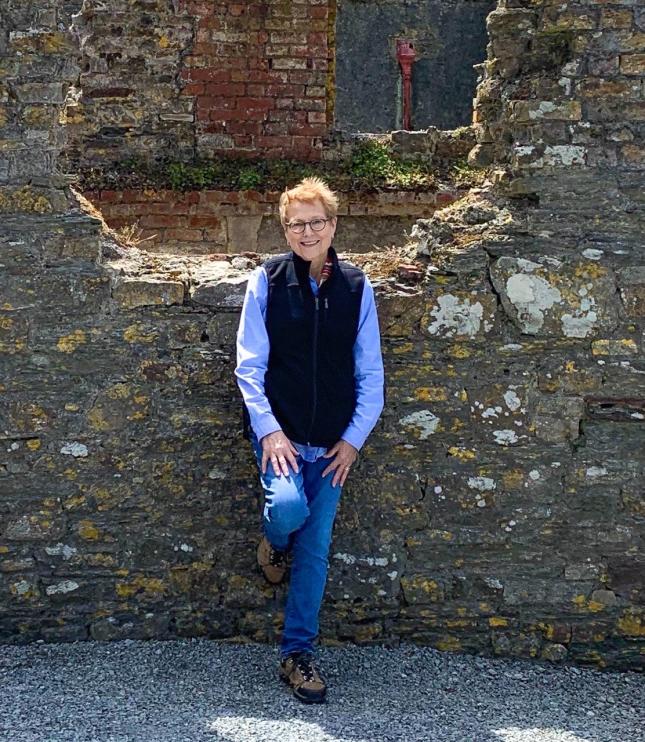 Favorite Feeder Bird: Monk Parakeets
Favorite Bird Food: All seed cylinders
Favorite Bird Feeder: Easy to clean tube feeders with tray combo
Favorite Bird Experience: I love having green Monk Parakeets all over my feeders, particularly in the winter!
Future Bird Dream: I plan to visit several countries specifically New Zealand and Costa Rico, because of the terrific opportunities to view birds!