Check this page frequently for a listing of local bird and native plant events by our community partners:
Check North Texas Master Naturalists calendar for many area interesting talks and guided hikes
Audubon Dallas Christmas Bird Count
Date: Saturday, December 15, 2019
Time: All Day
Address: See below and contact Reba Collins at [email protected] or 972.742.0312
Cost: Free
Description: An all-day census of birds withing a predefined 15-mile diameter circle. The Dallas count has not changed since 1954 and is centered near the intersection of Inwood Road and Cedar Springs. The area is divided into 12 smaller zones for easier canvassing by teams. Parties of observers are assigned to zone leaders to count and identify every observed bird within the circle. You do not have to be an expert birder to help, but some birding experience is required.
A countdown dinner at the end of the day is a Christmas Bird Count tradition. All participants are invited at 5:30pm to compile the bird species numbers at Luby's Cafeteria, 6221 East Mockingbird Lane.
Date: Saturday, January 11, 2020
Time: 10am - 11:30am
Address: Texas Discovery Gardens, 3601 Martin Luther King, Jr. Blvd., Gate 6, Dallas 75210
Cost: $10 non-members, $5 members
Description: Pruning and Shaping Your Garden Citizens! Anyone who has a garden of any size will —at some point— be confronted with questions about what to do with plants that look bad or have outgrown their current location. Some may need special "adjustments" more than once a year to keep them healthy and looking their best. This class will address the proper methods and times to cut down, cut back, train, or lightly prune your chlorophyll friends.
The class will be led by Kerry Gray-Harrison, Garden Manager at Texas Discovery Gardens.
Monthly meetings resume January 2020 at The Point Pavillion CC Young Senior Citizen, 4847 West Lawther Drive, Dallas, Texas 75229
Date: Last Wednesday of the month
Time: 6:30 social, 7:00 Speaker

Monthly meetings resume January 2020 at Midway Hills Christian Church, 11001 Midway Rd, Dallas, Texas 75229
Date: 3rd Monday of the month
Time: 6:30 social, 7:00 Speaker
Enjoy the day or check for upcoming events: 6465 Refuge Rd Sherman, Texas 75092
Description: Hagerman National Wildlife Refuge, est. 1946, includes over 11,000 acres of diverse habitat for wildlife. The primary mission of the Refuge is to provide a place for food, rest and shelter for migratory waterfowl. The Refuge lands are open to the public 365 days each year, from dawn to dusk. Located on the Big Mineral Arm of Lake Texoma, at 6465 Refuge Road, Sherman 75092.
Office hours are 7:30 am - 4 pm M-F; closed weekends and federal holidays.
Visitor Center (no official business) hours) are 7:30 am - 4 pm,M-F, 9 am - 4 pm Saturdays, 1 - 5 pm on Sundays, closed Thanksgiving & Christmas; limited hours on federal holidays. For more info call 903 786 2826.
PAST:

Date: Wed., Nov. 6, 2019, Social time at 6:30 pm. Meeting 7 pm. Speaker begins approximately 7:30 pm.
Address: 939 Valley View Ln, Farmer's Branch, TX 75244, Miles Building, room H0-135
Cost: Free
Invasion of the Emerald Ash Borer, by Dr. Mike Merchant, Texas A&M AgriLife Extension Service will discuss the possible ecological impacts of EAB devastation in North Texas and hopes for control. He will educate how to identify the Emerald Ash Borer (EAB) and its damage patterns in trees, and relay how Texas Master Naturalists and the public, can help mitigate this potential arboreal crisis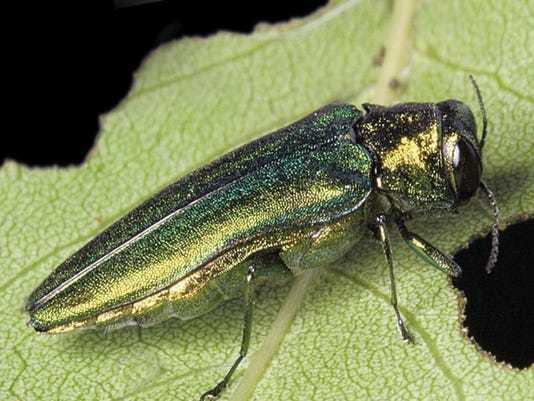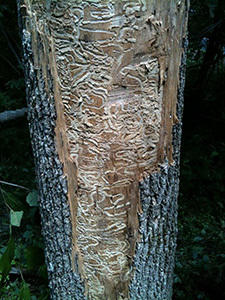 Dogwood Canyon Audubon: Let's Talk Turkey
Date: Saturday, Nov. 23, 2019
Time: 1pm -2pm
Address: 1206 W FM 1382, Cedar Hill, Texas 75104
Cost: Donations are appreciated for this event!
Description: Let's talk turkey! Let's celebrate the wild turkey with a craft and story and explore what makes this bird unique. Burn up some pre-Thanksgiving calories with a short guided hike. Open to all ages and families.
Trinity River Audubon Center (TRAC): Early Morning Birding
Dates: Saturday, November 30, 2019
Time: 7:30am - 9:30am
Address: Trinity River Audubon Center, 6500 Great Trinity Forest Way, Dallas, Texas 75217
Cost: $15 for non-members if purchased in advance, or $20 at the door. 10% discount for members. Click Here to purchase
Description: Bring your binoculars and field guide, or borrow ours! Our expert birders will lead you on a guided birding hike through the trails of the Great Trinity Forest.
Sturdy, closed-toed shoes and a reusable water bottle are recommended. We will provide the coffee!
Dogwood Canyon: Audubon Sip & Shop
Date: Friday, December 6, 2019
Time: 6pm -9pm
Address: 1206 W FM 1382, Cedar Hill, Texas 75104
Cost: No tickets or registration needed.
Description: Grab your besties and come join us for a festive after-hours shopping party in our center gift shop!
Sip on wine and enjoy a 20% discount on all gift shop items.* We'll have door prizes, a raffle, wine and refreshments. You'll find a great assortment of gifts in the store from jewelry, home decor, Woodstock wind chimes, puzzles, sun catchers, science-based educational gifts for children, bird seed, feeders, ornaments, field guides, local honey, garden art poles, and much more. We'll also feature Scentsy items from a local consultant partnering with the center for a fundraiser and we'll have a section of newly-marked-down clearance items, giving shoppers first selection.