Rel Lipscomb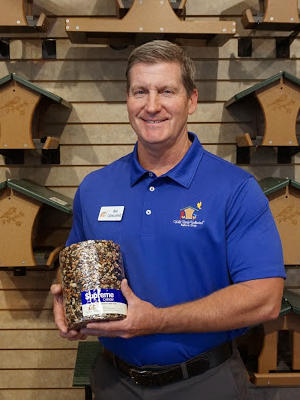 Rel is an active backyard birder and an advanced birder. He attributes his zeal to the influence of his mother and grandmother. They began showing him the joys of birdwatching from an early age. A lifelong Ennis, Texas, resident, Rel's first memories of beginning to record bird species are from the age of 8. He had a "Golden Guide to Birds of North America" that his mom and grandmother also used. Now he uses an official birding guide journal to record his daily sightings. His mom maintained feeders and took "the way thru the country" to visit his grandmother so they could look for birds and record their sightings.
His knowledge and exuberance for birding soared when he took ornithology in college. One fateful field trip to the Upper Texas Coast during spring migration solidified a lifetime of birding. Not a day goes by that Rel does not look for birds. Mostly he enjoys viewing in his backyard, but he has several other favorite places.
Rel warns that if any person is with him for any length of time, they will be at his mercy for bird watching and being educated about them. He has roped in all his friends and family.
In his free time, Rel is also an avid fisherman, outdoorsman, and sports fanatic.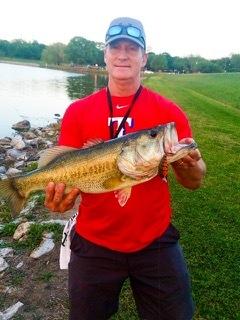 Rel has a Bachelor's of Fine Arts from Stephen F. Austin State University with a minor in Biology and an emphasis in Wildlife Science. Rel began working at Wild Birds Unlimited in April 2001. He previously worked three years at the Dallas Zoo in the bird department, caring for a variety of native and non-native species. He thoroughly enjoyed learning about so many species.
Favorite Bird: Any Warbler species because they are the most colorful family of birds in North America, and possibly the most difficult to find. I enjoy watching for them - especially during spring migration.
Favorite Food: My favorite food items are seed cylinders and shelled peanuts. I get a variety of birds on both.
Favorite Bird Attractant: Drippers are my favorite attractant in my yard – in fact, I have six water features. I get birds of all kinds, especially those that do not normally come to feeders.